When you sponsor Postgres Conference you are joining a worldwide professional community. You will build connections that help you: the job creator, the technological innovator, and the people that drive the success of The World's Database.
Conference
CoreDB aims to dramatically improve the developer experience of deploying, managing, and scaling Postgres as a platform. We are building a modern, rich Postgres service with an emphasis on extendability, empowering you to take full advantage of the entire Postgres extension ecosystem.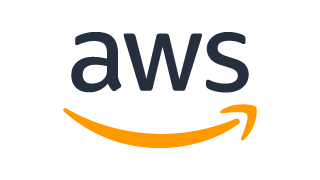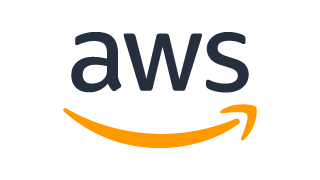 For more than 11 years, Amazon Web Services has been the world's most comprehensive and broadly adopted cloud platform. AWS offers over 100 fully featured services for compute, storage, databases, networking, analytics, machine learning and artificial intelligence (AI), Internet of Things (IoT), mobile, security, hybrid, virtual and augmented reality (VR and AR), media, and application development, deployment, and management from 49 Availability Zones (AZs) across 18 geographic regions in the U.S., Australia, Brazil, Canada, China, France, Germany, India, Ireland, Japan, Korea, Singapore, and the UK. AWS services are trusted by millions of active customers around the world—including the fastest-growing startups, largest enterprises, and leading government agencies—to power their infrastructure, make them more agile, and lower costs. To learn more about AWS, visit https://aws.amazon.com.
Distributed SQL Summit (DSS)
Yugabyte is the company behind YugabyteDB, the open source, high-performance distributed SQL database for building global, cloud native applications. YugabyteDB serves business-critical applications with SQL query flexibility, and is the most PostgreSQL-compatible distributed database in the world. YugabyteDB reuses PostgreSQL's query layer to achieve a high degree of compatibility with existing PostgreSQL applications or those that can be migrated to PostgreSQL. This means that developers can be immediately productive with the ecosystem of PostgreSQL compatible frameworks, applications, drivers, and tools. YugabyteDB is trusted by companies in financial services, IoT, retail, e-commerce, and other verticals. Founded in 2016 by former Facebook and Oracle engineers, Yugabyte is backed by Lightspeed Venture Partners, 8VC, Dell Technologies Capital, Sapphire Ventures, and others. Learn more at www.yugabyte.com.
Partner


The largest catalog of ELT connectors to your data warehouses and databases. All customizable to fit your needs.


DBeaver Corporation offers an all-in-one comprehensive database management tool. With its features, it is more convenient to explore, process, and administrate a huge range of SQL, NoSQL, and cloud data sources. Our users can work within various infrastructures, including local storage, distributed servers, and clouds. We provide a high level of security and help users protect their data with complex authorization mechanisms. PostgreSQL has one of the largest numbers of users in our app. We are glad to be a part of this community, and we are constantly improving support for PostgreSQL and other databases.


Command Prompt, Inc. is the oldest and largest dedicated Postgres support provider in North America. Since 1997, we have been developing, supporting, deploying and advocating the use of the World's Most Advanced Open Source Database. We are an Oregon corporation who enjoys the benefits of no outside investors, no debt, and being profitable, since our first day of business in 1997.



Percona is widely recognized as a world-class open source database software, support, and services company. The organization is dedicated to helping businesses make databases and applications run better through a unique combination of expertise and open source software. Percona works with numerous global brands across many industries creating a unified experience to monitor, manage, secure, and optimize database environments on any infrastructure. Percona equips organizations with the freedom to choose, the freedom to create, and the freedom to make a difference - helping them scale and innovate with speed as they grow. For more information, visit www.percona.com. Databases run better with Percona.